This past Monday night WWE launched the latest "24" Mini documentary following Roman Reigns on his road to Wrestlemania on the WWE Network. First off, let me start off by saying how great it is that the WWE Network is producing more original programming for the Network. I returned from my vacation Monday and while there I tried to keep up. I watched Extreme Rules (How cool is that by the way? I watched a pay per view from my phone from my hotel room the same night as the show. I used to have until the end of my vacation in order to catch the show that I missed but with the network this isn't the case) and caught some of Jerry Springer's "Too Hot For TV" but once the wedding craziness took over (my best friend got married and I was his best man) and then my family and I embarked on 3 days at Disney World and 2 days at Daytona Beach, I realized I wasn't going to be able to keep up with all of the new content. Honestly, I was pleased with this. I want the WWE Network to have so much new programming that it's hard to keep up with everything. I would love to see a time when the WWE Network has three hours of original programming each night during the primetime hours like most other networks & I think they're moving in that direction.
As for the 24 series, it is quickly becoming my favorite series on the Network. Being that I went to Wrestlemania this year I was intrigued to see how Roman Reigns' Road to Wrestlemania unfolded from a behind the scenes perspective. I can tell you now that you should go out of your way to watch this piece. The piece, at only 33 minutes long, flies right by and even leaves a bit more to be desired. I think the piece did a good job in showing the man behind Roman Reigns. I feel like if this type of special were to be released while Reigns was recovering from his injury at the end of last year, then people may have gotten a bit more behind him in going for the title at Wrestlemania. Let's get into some of the highlights and lowlights of the piece.
Highlights
1) The Mania of Wrestlemania– I always love to see the crazy schedules that the WWE superstars go through during Wresltemania week. Does it look hectic? Of course it does, but it also looks like such a good time and all of that is featured in this piece. Reigns is followed going through all of his different media appearances, the hall of fame, his autographs signings and more. They even show some footage from the Wrestlemania dress rehearsal, as you see Triple H preparing for his entrance. It's all really cool material that amplifies how big time Wrestlemania is.
2) I Can I Will- I enjoyed the parts of the piece that focused on Roman Reigns interacting with the fans as he seemed like a guy that you'd want to meet at a signing. I particularly enjoyed the part where he was talking about being a role model and how he was embracing the role. I've always admired Tim Tebow for the same thing as Reigns explains that he wants to be a role model despite the reputation he knows he has to live up to in being one. Having kids then explain how the "I Can, I Will" catchphrase inspired them was a great tie in and showed how Reigns was already becoming a role model to many.
3) The Family Man– All you hear about the famous Samoan wrestling family is how close they are and here you really got to see it. It was nice to see how much support Reigns gets from his family especially when they showed his mother watching from the rafters at WrestleMania. I enjoyed the scene which featured his family sitting at the table on the deck relaxing and reminiscing about the past. Then the stuff with Reigns and his wife and daughter tugged at the viewer's heart strings to show that he is a pretty good guy and a family man in every essence of the word.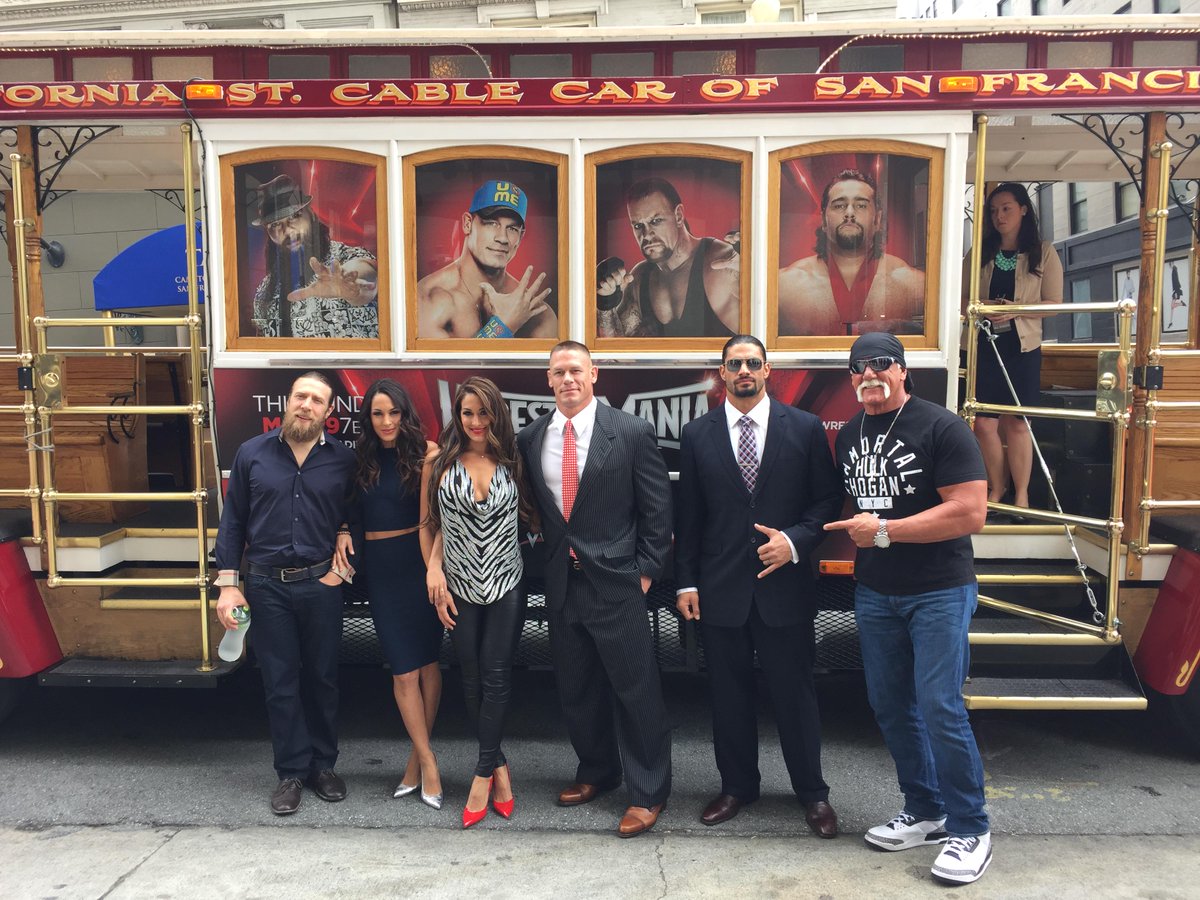 4) "Everyone Stays At The Fairmount"- Anyone who went to Wrestlemania knows that the Fairmount was one of the busiest places in San Jose that weekend as fans quickly found out that this was the WWE hotel. If you were able to get into the building, you would have enjoyed the WWE replica chocolate belt but many fans seemed to enjoy waiting outside for a glimpse of their favorite superstars. I really enjoyed the piece on the Fairmount as it showed that the building had history and gave a nice tour. One of the first things I remember from Wrestlemania week was when Roman Reigns & Hulk Hogan took to the balcony of the Fairmount to greet the fans, really nice stuff.
Lowlights
Again this was a great piece that flew by and that I would really suggest checking out, I don't think there were any clear lowlights of the film. That said, there were a few things that I would have personally changed. For one, I don't think it was necessary to show as much of the main event in the documentary. The match was great but that's what the show itself was for. Instead, if they are married to the 33 minute running time, I would have liked to see a lot more of the crowd reactions and maybe some of the wrestler reactions instead. Where I was seated, on the floor towards the entrance ramp, there were many WWE superstars, NXT superstars and divas enjoying the main event live in person. I would have loved to see some of those talents' reactions as it would have added to importance of the match. I would also have loved to see some of the crowd reactions and hear some of their reactions left in rather than the music. Being a part of that crowd, I can tell you it was one of the best live crowds I've ever seen and the fans passion enhanced the match that much more. Yes, Reigns was booed a good amount during the match but that's ok as they established that some of the fans booed him at the Rumble and he's just going to work hard to win them over. I believe that Reigns is starting to win people over and pieces like this will only help his cause. Imagine the story of Reigns getting booed out of the building during Wrestlemania 31 and then coming back to win the title at Wrestlemania 32 to much fanfare and adjulation.
Well that is going to do it for me, another strong documentary for the WWE Network. Feel free to let me know what you think.